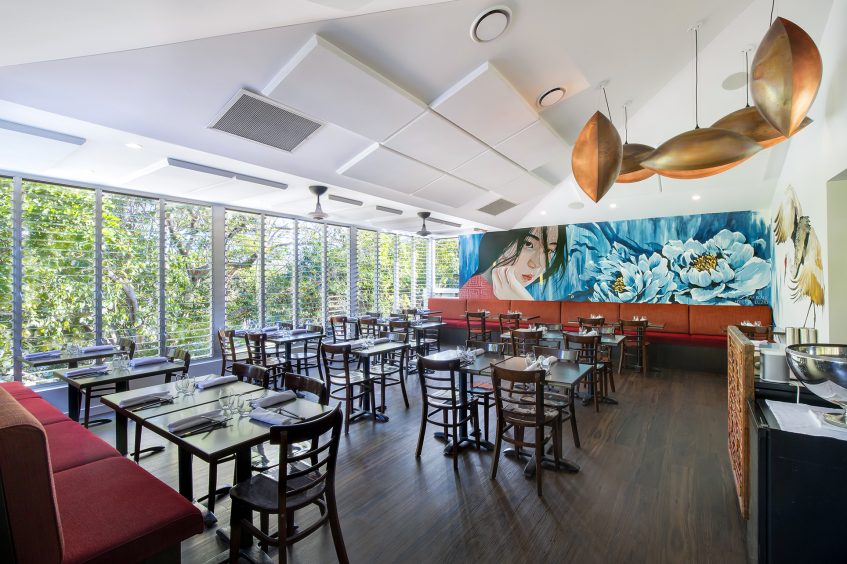 Embassy XO has a stunning menu inspired by the tastes and textures of Asia, combined with unique Australasian ingredients. Our Head Chef has created a collection of modern dishes cooked using traditional methods, in a refreshing style of modern Asian and Chinese cuisine that introduces exciting spices and flavours to the palate.
Embassy XO Restaurant & Bar Sunshine Beach has a creative modern Asian decor, setting the mood for dining, exploring and conversation. Three majestic red and orange lights hang low in our main dining area creating a warm and inviting ambiance. Through a wall of glass windows, the restaurant looks out across the magnificent fig and Pandanus trees lining the popular Sunshine Beach village area.
Start your Embassy XO experience in our Wine Bar, with summer ocean breezes or a warm intimate fireplace during the cooler months.
Make a Booking Enquiry
Embassy XO offers an award winning menu and wine list, providing the ultimate modern Asian dining experience in Noosa. To avoid disappointment, please book a table in our elegant dining room below.
All reservations must be confirmed by you before your expected arrival at our restaurant, an automated SMS will be sent to prompt your confirmation.
For reservations of 6 or more guests please contact us directly on (07) 5455 4460  Or check out our functions page for more information on booking your next special event or celebration.
We look forward to seeing you at Embassy XO!